As a hiring company, the process of hiring staff can be overwhelming and not to mention, it can be quite tiresome too. It takes a lot of time and money to get someone on board who resonates with the company's ideologies and requirements. Recently, there has been a boom in incorporating Contract Staffing Service in the IT sector to hire a workforce.
With the ever-changing trends and technologies, companies want to hire fresh talents to maximize their profits. So, in that case, it is right to hire them on a contractual basis. They hire the candidates for a specific period, this way both, the employer and the candidate would have an advantage for it. This new dynamic can bear benefits to both.
Companies can hire talents who are well-versed with the latest trends, whereas, the employees can switch their workplace and get exposure. Or they can work for several organisations at once on a freelance basis. Staff Connect, is the best IT outsourcing company that can help you get those advantages. So get in touch today!
The contracts provided by the organisations while hiring candidates are of numerous types. They are as mentioned below:
Part-time
Fixed time
Zero hour
Freelance basis
Agency staff
Advantages Of Contract Staffing in The IT Sector: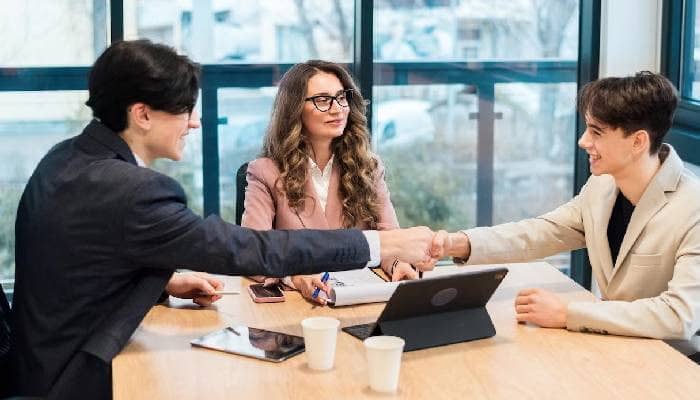 While there are a lot of myths about contractual staffing regarding the lack of job security or it providing no benefits or not being flexible. Well, the contract staffing service has its fair share of benefits as well. And the benefits are not for just one party but both, the employee and the employer.
Here Know The Benefits Of Contract Staffing:
1. A Large Pool Of talents
Hiring can be tiring and requires a lot of effort. And there is no sure-shot guarantee that it will pay off. So, hiring talent via a contract staffing service provider like staff connect, is surely going to help the organisation to select the best of the talents available. The agencies regularly expand their talent pool by connecting with numerous people frequently.
2. Cost And Time Efficient
Contract staffing can be a great alternative to the traditional way of hiring which is costly and time-consuming. An agency can help you get the right fit as per your requirements. So, a contracting agency can help you get through a lot of work. Saving you time and money.
3. Helps in Scaling Business
If you want to take your business to great heights in a short span of time by getting extra assistance, then getting in touch with the best IT outsourcing company like Staffconnect can help you. It serves your need of getting extra assistance in a short span of time. Providing you with a workforce that is flexible and competent.
4. Location is No Barrier
Hiring on a contractual basis helps people to connect with companies across borders. This way, a candidate can work with the top organizations whilst staying in a different country/ city. The employee can get exposure from the company with the ease of their homes. Whereas, companies can access a workforce that is up to date with the latest methods and technologies. They can get those resources that are located miles away.
5. Provides Flexibility
Working on a contract basis gives you great amounts of flexibility and harmony in work. If we take the recent pandemic, for example, every company was dealing with the work-from-home system. If you are someone who wants to explore, then opting for a contractual basis of employment can benefit you. Since it is for a specified period. One can do whatever they like after the contract ends.
With smart connect, you can get access to the best Contract Staffing Service and can get benefitted from the above-mentioned advantages. We help you to get in touch with talented individuals who can level up your business. So, if you are looking for taking your career to the next level or want to hire talents as per your requirements, get in touch with us today!