Dubai has made a name for itself as one of the world's most significant cities. Due to its impressive modern architecture, delectable cuisine, opulent lodgings, and the shopping paradise that comprises everything from conventional markets to world-class malls, it has become a famous tourism spot.
There is no wonder that experts from every industry are looking for job opportunities in Dubai. The best IT Recruitment agency in UAE offer the best job opportunities to those looking for their dream job. It's a wonderful nation with a thriving job market.
Here Know The Top Easy Jobs With Good Salary in Dubai: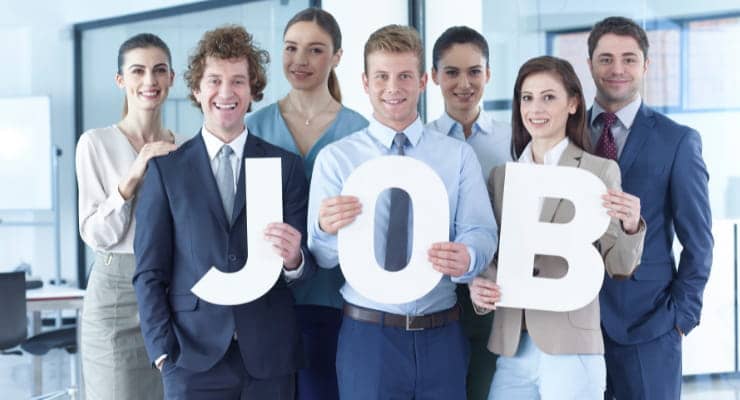 1. Realtor
Realtors assist buyers and sellers in acquiring and disposing of real estate at the best price and conditions. To make recommendations, they assess their client's needs as well as their financial capacity.
To ensure that their clients receive the best bargains possible, they conduct a thorough competitive market analysis to estimate the value of properties.
If you are a people person with the ability to establish rapport fast, consider working in the real estate industry because entry-level employees in this sector have the opportunity to earn true six-figure salaries.
2. Virtual Tutor
Virtual tutoring is a simple, well-paying career that is becoming more and more popular. Numerous businesses that link tutors and students don't require any prior tutoring expertise.
However, they can insist that you have a college education in the field you'll be teaching. Therefore, you should consider using your subject-matter experience to digitally tutor pupils if you have it in a certain field or subject.
3. Income Tax Preparer
A qualified expert who assists clients in filing their income tax returns is known as a tax preparer. They collaborate with clients to examine their financial records, complete all tax forms, and make sure they adhere to all rules and laws.
If you are familiar with tax law and prefer working in an office to working remotely, tax preparer jobs are excellent.
4. Salesperson
If you are good at persuading people to agree with you, the sale is a terrific career. You will thrive in this position if you are convincing, amiable, and engaging. Sales representatives are in charge of persuading clients and customers to buy goods and services.
They seek to identify and assess fresh leads and prospects to turn them into paying clients. The best it recruitment agency in uae helps you to find the best salesperson job in UAE.
5. Receptionist
The Front Desk Receptionist, often known as the Receptionist, is in charge of assisting with everyday office operations by carrying out administrative duties.
They welcome guests who arrive for meetings with managers or sales personnel, deliver mail to employees, take calls and transfer them to the appropriate person. This position is a good fit for you if you enjoy working in a team, making small conversations, and meeting new people.
6. Pet Sitter
Pet sitters provide the same kind of care for people's animals as a nanny does for children. Your duties may change depending on the animal, but they will typically concentrate around giving it food and water, prescriptions, and sometimes some exercise and play.
7. Customer Service Representative
Customer service representatives, or CSRs, function as go-betweens, disseminate details about goods and services, respond to inquiries, and resolve issues for clients. Customers' experiences are shaped by CSRs, and their work is essential to the efficient operation of every B2C company.
8. Transcriptionist
The process of turning recorded dictation into written text is known as transcribing. This work requires you to watch or listen to audio and then type it out using a word processor or stenotype machine.
Another position that is well-liked by people seeking a side gig or an easy online career is this one. Contact the best IT recruitment companies in uae to get a perfect job opportunity.
9. Flight Attendant
Flight attendants look out for your security, comfort, and safety while you're in the air. They are in charge of providing meals on the trip, showing emergency protocols, and frequently assisting in resolving disputes regarding seats and onboard comfort.
This job is ideal for anyone who enjoys the thought of having layovers in other nations and places, getting to know new people every day, and being in the sky.
10. Fitness Instructor
Fitness instructors can serve in a broad range of capabilities in a various situations. They offer both individual and group workout instruction and training.
By including people in exercise and weight loss programs, a fitness instructor assists customers in achieving their goals. Since they can see the immediate results of their work, professionals in this field are highly motivated.
Here Are Some Tips On How To Get A Job in Dubai With A Good Salary: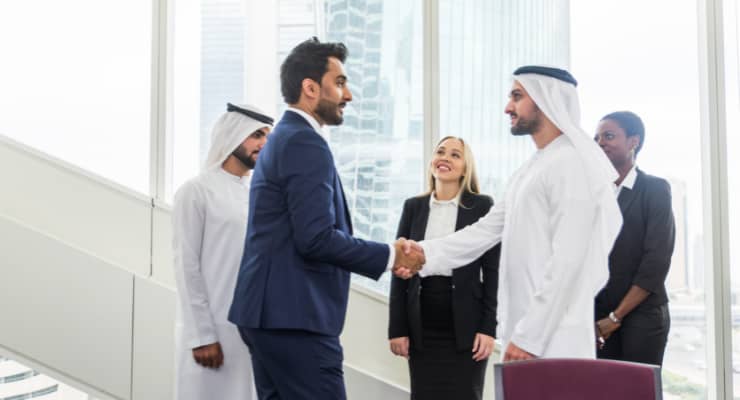 Research The Job Market And Industries
Before applying for jobs in Dubai, it's crucial to analyze the job market and the initiatives that are in need. Some of the top industries in Dubai include finance, healthcare, education, hospitality, and technology. Identify your skills and experience and research the job market for relevant opportunities. There are a number of job portals where you can search for job openings.
Tailor Your Resume And Cover Letter
Once you have identified the job opportunities, tailor your resume and cover letter to the specific job requirements. Highlight your skills and experience that are relevant to the job description. It's also crucial to maintain your resume and cover letter concise and easy to read.
Networking is vital in Dubai's job market. Attend job fairs, and industry events, and join proficient organizations related to your domain. This will help you connect with professionals and employers in your industry. You can also use social media platforms such as LinkedIn to connect with professionals and follow companies in your industry.
To work in Dubai, you need a work visa. Most employers in Dubai sponsor their employees for a work visa. However, if you're looking for a job before moving to Dubai, you can make an application for a job seeker visa, which permits you to reside in Dubai for around 6 months and hunt for a job. Once you have a job offer, your employer will sponsor your work visa.
Prepare For The Interview
Before the interview, study the company and the industry. Prepare answers to common interview questions and practice with a friend or family member. Dress professionally and come on time for the interview. During the interview, be confident and showcase your skills and experience.
Once you receive a job offer, negotiate the salary. Analyze the intermediate salary for the rank and industry to ensure you're being offered a fair salary. Be prepared to negotiate and discuss your experience, skills, and qualifications.
Understand The Cost Of Living in Dubai
Before accepting a job offer, it's crucial to comprehend the expense of living in Dubai. While Dubai offers tax-free salaries, the cost of living can be high. Research the cost of rent, transportation, healthcare, and other expenses to ensure that the salary you're offered will cover your expenses.
If protein powders are your best friend and the gym is your home, consider taking on this role!