An employment agency is a company that provides job seekers with an opportunity to find employment through the exchange of information and services. The method of approximating job suppliants with employers is referred to as recruitment or arrangement.
An employment agency in Dubai is similar to those in other parts of the country. Some agencies operate independently, while others team up with another company or a recruitment agency.
Employment agencies can be found in various locales, including cities and towns. Some are large corporations; others may be small businesses run by one person or a few employees. Employment agencies are most commonly found in major cities where they serve as a central source of information on available jobs, as well as offering assistance with resumes, cover letters, and network-building skills.
What Staff Connect Does for a Candidate?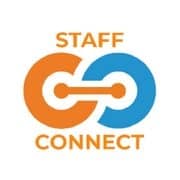 Staff Connect is a reputed employment agency in uae that has a comprehensive range of services and programs to help job seekers with their careers. We provide temporary staffing, permanent placement, and contract staffing services for multinational corporations as well as local companies.
Staff Connect also offers recruitment services for home-based positions including telecommuting jobs and online work opportunities. We are committed to helping candidates with job placement or recruiters with talent acquisition.
Helps Match You For Skills And Culture Fit:
The staff connects team has a deep understanding of the skills you need, and that's why we can help you find a job that matches your ambitions and personality.
We understand that every candidate is unique, so we take the time to get to know you so we can find the right match for your career goals. That way, when you arrive before, we can assist you to anchor your pursuit job.
Boosts Your Chances Of Landing The Job:
An employment agency in Dubai like Staff Connect aid your power your candidacy by refining your CV. They can even aid you ready for interviews by providing you with a great knowledge of what the company is searching for in an applicant.
As they have had direct discussions with the internal appointing group, they are likely to hold insights that are not obtainable on the public-facing job postings.
1. Provide you with more job options 
Staff connect is usually understanding about jobs that are not still mentioned publicly. In case a corporation is looking to appoint quickly or for a particular post, they could go to a recruiter without even an online job posting.
2. Helps you negotiate 
When you are in the modern phases of interviewing with a recruiter, your agent can aid with negotiation and stand as the go-between for discussions on matters such as salary. Occasionally, a recruiter would also take care of all the new appointment documentation on your behalf so all you need to do is present your work skills.
What Staff Connect Do For Employers?
1. Create Strong Job Descriptions 
For employers, Staff connect can aid write a job description that would allure the finest candidates and present the search outcomes. You wish for a job description that conveys the needs of the job and sells the applicant to your corporation. Since an employment agency in UAE has expertise in some sector or kind of job.
2. Source Candidates Faster 
Working with Staff Connect can stand as a high solution in case you require to appoint quickly. Instead of beginning from scratch, they have a formed pipeline of applicants as well as long-term rapports they can form to aid to give talent rapidly.
3. Connect You With Passive Candidates
Passive candidates are those who aren't actively searching for a job; although, they are usually great performers who are excelling in their recent posts. This maintains them from requiring to search for a job anywhere else. These are the sorts of individuals you wish for your team.
4. Talk Directly With a Staff Connect Agency Today
At Staff Connect, we comprehend that encountering an exemplary job can be challenging. That's why we work hard to make sure our clients can find the perfect job with the right company, at the right time. Our team is dedicated to connecting candidates with employers in Dubai so that they can find employment easily and quickly.