In a world where data is being explored at huge levels, better and more efficient information integration, as well as management, is essential for companies to grow and scale.
The team at integration technology experts can provide the most strategic advisory and consulting services in the field of technology and business integration solutions that rely on the latest technology and tools to streamline your business processes, increase efficiency, and productivity that drives growth. Alongside the use of technology and business integration our customers can benefit by analyzing managed services, setting up continuous communications, analyzing, managing and optimizing the integration environment, and proactively solving issues through 24/7 support.
At Staff Connect, we have expertise in IT support, IT managed services Dubai as well as a deep understanding of technology operations across all platforms.
We are the undisputed leader of the managed IT sector, which Staff Connect specializes in. With our support for IT as well as managed solutions, customers can concentrate on their primary areas of expertise while we manage IT support. Our broad and flexible array of IT support Dubai services is designed to help you achieve your goals in business and help you manage your day. From components to an entire infrastructure for service and network we will help you create the perfect specifications of the services needed by your company, without additional fees or charges. With an extensive library of technologies and a wealth of technological know-how, we can provide you with top-quality, customer-centric solutions to achieve your goals for the business. Staff Connect is a full-time charge of monitoring, directing, and solving issues for the IT systems and works for our customers.
Staff Connect's Integration Managed Services is a comprehensive solution that takes care of all integration requirements, allowing a business to focus on growth and development. A world-class integration platform is complemented by Staff Connect experts who implement best practices in integration to provide the complete solution for unlocking the value and insight from data. Integration Managed Services enables IT teams to be agile and responsive to the business demands and to remain focused on strategic projects.
What Is Integration Managed Services?
Integration managed services blend integration technologies with processes and experts for a complete integration solution that is used across the enterprise. DIY 'toolkits' to manage integration don't address the necessary skills or manpower needed to cleanse, normalize, protect and manage data throughout its entire life cycle. Integrating data requires knowledge of the ever-growing array of data formats standards, protocols for regional use APIs, security of data, and regulatory requirements. And it's never finished.
Managed IT services Dubai address the requirements for data integration and management in all the applications which include traditional systems, cloud applications along with trading partner networks. The vendor is an extension of the IT department which allows organizations to concentrate on their core competencies, without the need for additional expenses and resources.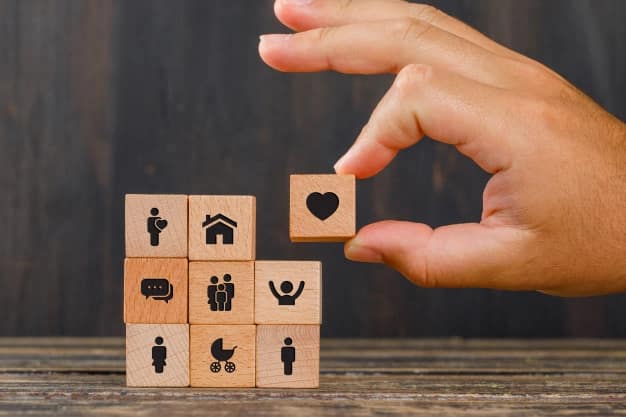 Why Staff Connect For IT Managed Services
Staff Connect workforce is governed by innovative technologists, certified operations engineers, and technicians who are proficient in cutting-edge technology and are equipped with the latest tools to navigate today's technological environment.
Our main focus is customer satisfaction.
Support is provided at every phase of operation
Swift escalation procedure
24-hour monitoring across all service lines
Continuous documentation and understanding management
Rapid adoption of the best practices in the IT industry
Technology partnership engagements
Frequently Asked Questions (FAQs)