When it comes to IT careers, there are a lot of options to select from. And with the recent booming tech industry in Dubai, there are even more opportunities than ever before. An employment agency in Dubai is there to help you find a job of your interest.
But with so many distinct types of IT careers out there, it can be tough to understand where to start. That's why we've gathered a list of 10 different types of IT careers to explore in Dubai. From software engineering to cyber security and everything in between, there's sure to be an IT career that's perfect for you. So read on and start exploring the many IT career possibilities in Dubai!
Different Types of IT Careers in Dubai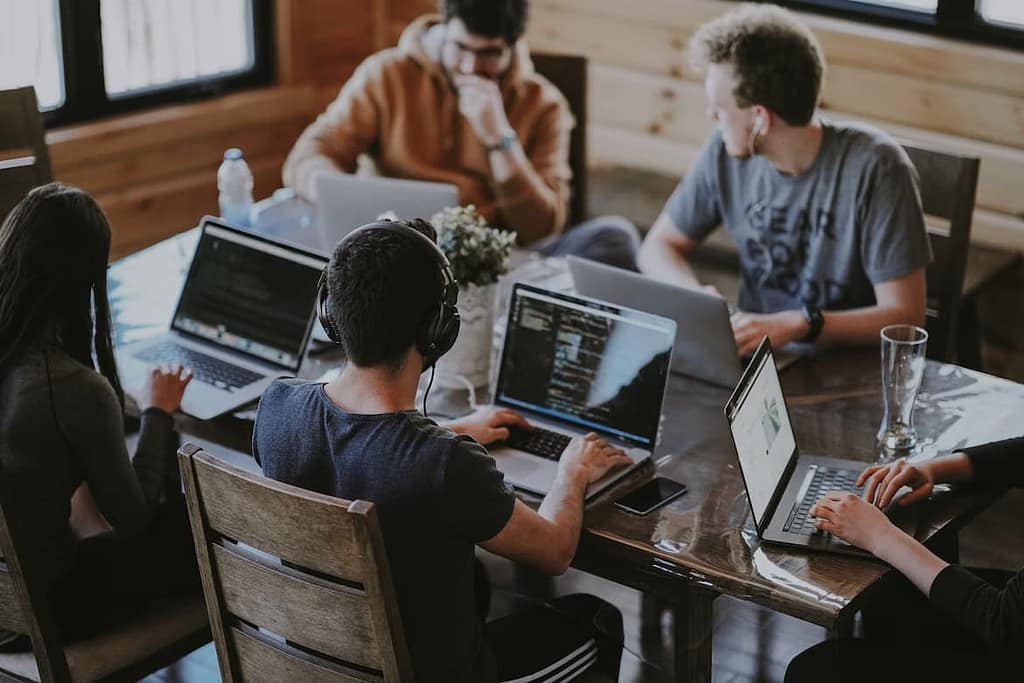 There are many various types of IT careers to explore in Dubai. With the city's growing economy and dependence on technology, there is an increased requirement for IT experts. Below we will take a glance at some of the most prevailing ones:
1. Database Administrator: A database administrator is accountable for ensuring that data is properly stored and retrieved. They may also be responsible for devising new ways to store and retrieve data more efficiently.
If it is your first job, an employment agency in Dubai can help you in clearing the Interview.
2. Network Engineer: A network engineer is liable for designing, executing, and maintaining computer networks. They must have a strong understanding of how networking systems work in order to properly troubleshoot any problems that may arise.
3. Software Developer: Software developers create the various applications and programs that people use on their computers or other devices. They must have a vital knowledge of programming languages in order to create software that is effective and efficient.
4. Web Developer: Web developers are responsible for designing and maintaining websites. They must have a substantial understanding of web development technologies in order to create websites that are both user-friendly and eye catchy.
If you want any training for clearing the interview, the employment agency in Dubai is right here.
5. A web designer: A web designer is someone who is expert in the formation of websites. A web designer can build a completely new website or just tweak the look and feel of already-existing pages. Text, images, graphics, animations, videos, etc are the visual design elements that web designers can use to make websites and web pages.
6. A graphic designer: A Graphic Designer uses a variety of technological tools to produce meaningful and practical visuals, such as developing visual assets to support marketing campaigns, designing a graphic overlay for social media posts, formalizing the layout for print ads, and editing photos for digital signage.
7. IT Project Managers: IT Project Managers has a special place in this industry. They are in charge of organizing, starting, and carrying out difficult IT projects and initiatives.
They must act as a link between the technical teams carrying out the work and the organizational stakeholders establishing the project's overarching vision and objectives in order to accomplish this.
If you are a fresher and looking for a job, an employment agency in Dubai can provide you the training for the same.
8. Information Security Analyst: An information security analyst guards a company's network and systems against security lapses and the potential repercussions from them, a crucial and continuously growing role.
9. Computer Support Specialists: They aid in the larger-scale software or hardware rollouts for network and systems administrators. They play a vital role inside any corporation since they are effective communicators, brilliant problem solvers, and quick to diagnose and assess computer issues.
10. Business Analyst: Business analysts are accountable for bridging the void between IT and the business using data analysis to evaluate processes, specify requirements and provide data-driven advice and information to administrators and stakeholders.
Final Thought
There are considerable types of IT careers to explore in Dubai. With the right training and knowledge, you can find a job that serves your skills and interests. Whether you're interested in working in software development, networking, or security, there are plenty of opportunities available in Dubai.
An employment agency in Dubai is always there for you. So if you're looking for an exciting IT career in Dubai, feel free to contact us.
Also Read: Outsourcing Companies In Dubai