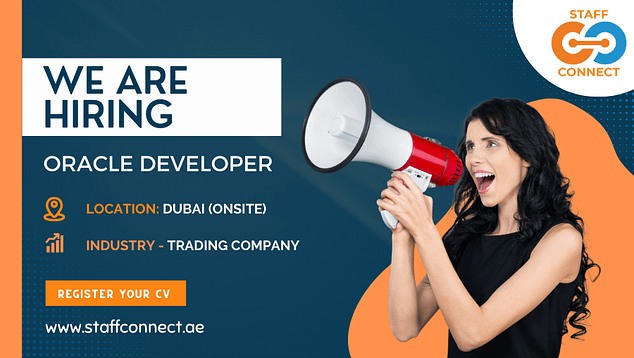 Work Location – Dubai (ONSITE)
No of Resource – 1 No.
Availability – Immediate joiner/30days notice
Industry – Trading Company
Email – hr@staffconnect.ae
WhatsApp – +971 529421270
Job Description
• 3 to 4 years of experience as Oracle Developer.
• Knowledge of Oracle Database, Forms and Reports.
• Knowledge of SQL PL/SQL Development
• Knowledge of loading the data into database tables using SQL Loader from the text and excel files
• Understand data model, schemas
• Familiar with program debugging technics
• Familiar with writing stored procedures, functions, packages and SQL scripts using PL/SQL.
• Extensively involved in using hints to direct the optimizer to choose an optimum query execution plan.
• Knowledge of bulk processing for better performance and easy retrieval of data, being a part of performance tuning of the procedures and packages.
• Creation of database objects like tables, views, materialized views, procedures, packages using Oracle tools like SQL Loader.
• Extracted data from existing data stores and perform ad-hoc queries.