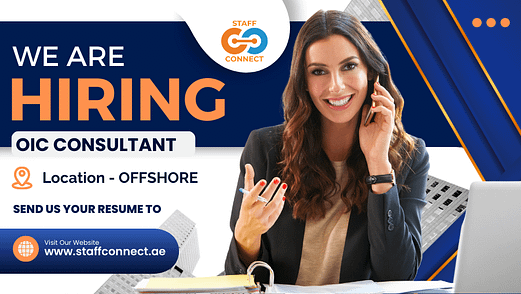 No of Resource: 1
Location: – OFFSHORE
NP- 15 days/Immediate
Email :- hr@staffconnect.ae
WhatsApp :- +971 529421270
Job description :-
Total experience of 6+ years in IT industry preferably working with Oracle Integration Suite.
At least 3 years of hands-on experience working with Oracle Integration Cloud.
At least one end to end Oracle ERP Cloud/ Salesforce integration project as OIC Developer.
Knowledge and hands on experience with Integration frameworks offered by OIC to integrate with Oracle Cloud SaaS (ERP, EPM) & Salesforce applications.
Hands-on experience in developing and managing SOAP and REST Services using Oracle SOA Suite 12c.
Hands-on experience in developing and managing Zapier integrations with Salesforce, Facebook
Ability to leverage pre-built integrations, cloud adapters, on-prem adapters, connections, SaaS applications etc. in the solution
Understanding of XML, JSON, Web Service technologies SOAP, Rest, and data structures.
Documenting REST APIs using Swagger / YAML or similar tool.
Understanding of Synchronous / Asynchronous communication patterns and problem-solving abilities w.r.t. Message Sequencing, Correlation, Queuing.
Unit test interfaces using vendor tools and external test simulation tools.
Assist in continuous review and enhancement of team procedures to increase the team's effectiveness and efficiency in the support of our clients.
Participate in 24×7 Production Support rotation.
Troubleshoots and tests all features, systems, and functionality of end products
Listens to feedback and assists in designing future iterations of products and systems.