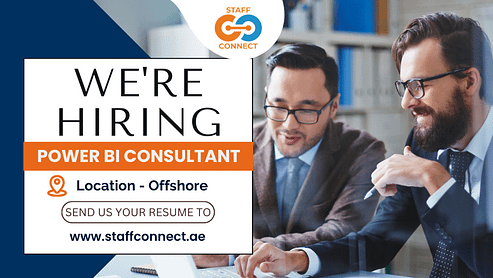 No of Resource :-2
Industry Type :- Real Estate
Location : – Offshore
NP :- Not mentioned
Email :- hr@staffconnect.ae
WhatsApp :- +971 529421270
Mandatory Skills :-
Power BI Desktop, mobile, service development
MSBI (SSIS, Tabular SSAS, SSRS) with DAX
SQL Server 2012/2014/2016 -TSQL development knowledge
Good to have(optional) :-
Snowflake
MicroStrategy
Informatic Power Center
ADF and other Azure BI Technologies
Job description :-
Assist Business analysts in developing, maintaining and supporting operational/live reports, dashboards, and scorecards using Microsoft Power BI
Minimum 3 to 4 years of Experience in creating dashboards, volume reports, operating summaries, and presentations and graphs.
SSRS Integration to Power BI.
Expert Knowledge in SSAS
Experience in Data Gateway for data refreshing, content Pack Library
Experience in Managing Embed Codes, Knowledge on Power BI Mobile
Knowledge on SQL Server 2012 or advanced versions. SQL Server 2016 is most preferable.
Proficient at data visualization using Power BI and a strong application development
Implementation of Row Level Security by defining various constraints for each defined ROLE.
Knowledge on Azure is preferable
Need to have experience in creating calculated measures and columns with DAX in MS Power BI Desktop.
Experience in Custom Visuals and Groups usage.
Expert in publishing reports to app.powerbi.com and setting up the necessary connection details and scheduling.
Expert knowledge connecting Microsoft Power BI Desktop to various data sources. SQL Server, SSAS
Expert knowledge using advanced calculations using MS Power BI Desktop (Aggregate, Date, Logical, String, Table)
Expert creating different visualizations using Slicers, Lines, Pies, Histograms, Maps, Scatter, Bullets, Heat Maps, Tree maps, etc.