Dubai, known for its stunning skyline and thriving economy, has emerged as a global tech hub in recent years. The city's rapid technological advancements have created a demand for skilled professionals in the IT sector like never before.
Dubai should be on your radar if you're an aspiring tech enthusiast or an experienced IT outsourcing company in Dubai looking for exciting career opportunities. In this article, we'll explore Dubai's flourishing tech job market and what it offers to tech-savvy individuals seeking to advance their careers.
Here Are Tech Jobs In Which You Can Seek Opportunities:
1. Google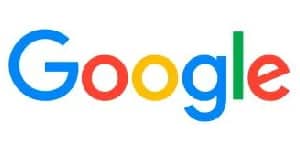 While Google is best recognized for its universally-used search engine, the company also provides an extensive array of products and services across various domains. These include the Android operating system for mobile devices, the Google Chrome web browser, the Google Workspace suite of productivity tools, cloud computing services through Google Cloud, and popular consumer products like YouTube and Google Maps.
Google's innovations in search, advertising, and technology have had a profound impact on the way people access information and connect online.
2. Amazon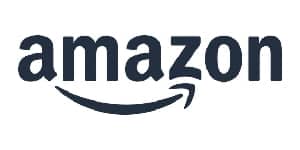 With its origins dating back to Jeff Bezos' founding in 1994 as an online bookstore, the company has evolved into a global powerhouse. Amazon's diverse portfolio encompasses online retail, cloud computing (Amazon Web Services), digital streaming (Amazon Prime Video and Music), as well as consumer electronics like Kindle and Echo devices. Renowned for its customer-centric ethos and pioneering logistics, Amazon has revolutionized the global shopping and digital content consumption landscape.
3. EY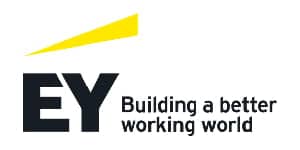 EY, previously recognized as Ernst & Young, ranks among the globe's most extensive multinational professional service organizations. Established in 1989, EY delivers an extensive spectrum of services, encompassing auditing, tax guidance, consulting, and transaction advisory, catering to diverse industries and clientele worldwide.
With a global presence in over 150 countries, EY is renowned for its expertise in helping businesses navigate complex financial, operational, and regulatory challenges.
4. KPMG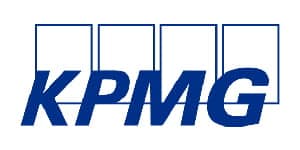 Established in 1987, KPMG operates in over 150 countries and serves a diverse clientele, including businesses, governments, and non-profit organizations. The firm is known for its expertise in helping clients navigate complex financial, operational, and regulatory challenges. KPMG is committed to fostering trust, transparency, and integrity in the business world and plays a crucial role in shaping the global business landscape.
5. Microsoft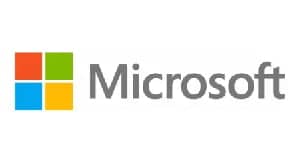 Microsoft is an IT outsourcing company in Dubai based in Redmond, Washington. One of the biggest and most influential technology companies in the world, Microsoft was established by Bill Gates and Paul Allen in 1975. Microsoft is known for its software products, such as the Windows operating system, Microsoft Office suite, and cloud computing services like Microsoft Azure.
The company is a leader in various technology domains, including personal computing, enterprise software, gaming (Xbox), and artificial intelligence.
6. Visa Inc.
Founded in 1958, Visa Inc. is a leading global provider of financial services that offers one of the world's largest electronic payment networks. It enables secure, fast, and convenient digital payments and transactions for its customers.
The company provides a wide range of payment services, including credit and debit cards, prepaid cards, and electronic funds transfers. Visa does not issue cards itself but partners with financial institutions worldwide to offer Visa-branded payment products.
Visa's network connects millions of merchants, financial institutions, and consumers, enabling transactions in various currencies and countries. It plays a pivotal role in the global payment ecosystem, supporting the shift from cash to digital payments and promoting financial inclusion.
7. Careem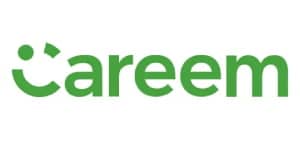 Careem is a transportation network company and ride-hailing service that primarily operates in the Middle East, North Africa, and South Asia. Founded in 2012 and headquartered in Dubai, United Arab Emirates, Careem offers services similar to Uber, allowing customers to book rides through a mobile app.
The company has gained prominence in the region by providing a convenient and reliable means of transportation, particularly in countries where ride-hailing services have become increasingly popular. In 2019, Uber acquired Careem, and while Careem continues to operate independently in many markets, it also collaborates with Uber on various initiatives to enhance mobility options in the Middle East and surrounding regions.
8. IBM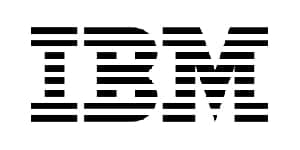 IBM offers a diverse range of products and services, including computer hardware, software, cloud computing, artificial intelligence, blockchain technology, and consulting services. The company is known for its iconic mainframe computers, as well as its contributions to the development of the personal computer.
IBM's commitment to research and development has led to numerous breakthroughs in technology, and it holds a significant number of patents. The company serves clients in various industries, including finance, healthcare, government, and more, helping them leverage advanced technologies to solve complex business challenges.
Conclusion
Staff Connect, tech enthusiasts, and IT professionals seeking exciting career opportunities, Dubai's flourishing tech job market is a promising destination. With global tech giants like Google, Amazon, EY, KPMG, Microsoft, Visa Inc., Careem, and IBM actively operating in the region, there is a diverse range of options to explore.
Whether you're looking to innovate with cutting-edge technologies, contribute to the digital transformation of businesses, or shape the future of tech, placement consultants in Dubai offer a dynamic ecosystem to thrive in. So, if you're ready to embark on a tech adventure, consider joining Staff Connect and being part of Dubai's tech revolution. Your future in tech awaits!