The job market in the UAE has seen a recent upswing, creating a plethora of new opportunities for job seekers who are increasingly finding it easier to land open positions. While not all companies are hiring heavily, we have identified the best IT outsourcing company in Dubai.
Our post highlights the top companies hiring in dubai that are currently seeking new talent in the UAE, with a focus on vacancies in Dubai. We encourage interested individuals to visit the companies' official websites and search for roles that match their skills and experience. We will update this list regularly by tracking their hiring activities and the job openings listed on their websites.
Here Are The Top Companies Hiring In Dubai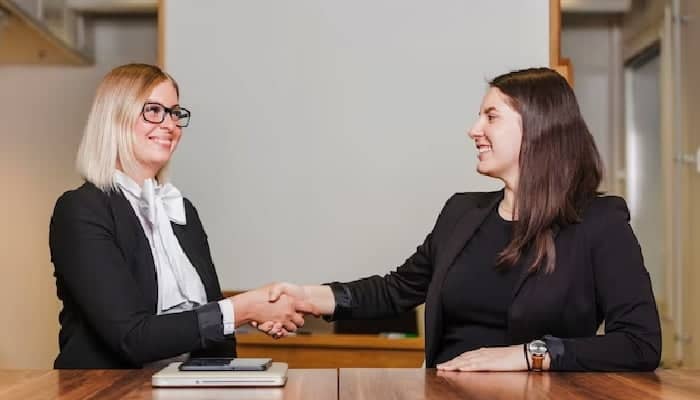 1. Al Futtaim Group
Al Futtaim Group is a highly diversified conglomerate, spanning the automotive, retail, real estate, and finance sectors. With over 200 subsidiaries and a portfolio of 100+ brands, the group continually opens numerous job opportunities. Currently employing over 33,000 professionals, it offers a dynamic work environment.
2. Parsons – United Arab Emirates
With a notable foothold in the MENA region, Parsons is a global project management company. With an impressive track record of completing 900 projects in the UAE and another 550 in progress, the company boasts a team of approximately 4,600 engineers, architects, project controllers, and specialists in project management.
3. Management Solutions International
MSI is a well-known global recruitment firm that has its headquarters in Virginia, USA, and a significant presence in the UAE. It offers consulting and recruitment services to government bodies, multinational corporations, and SMEs.
4. ManpowerGroup Middle East
As a regional manpower solutions company, ManpowerGroup Middle East provides recruitment, outsourcing, and outplacement services across various industries to companies seeking talent solutions.
5. TASC Outsourcing
TASC Outsourcing is a UAE-based recruitment agency known for its innovative and effective hiring services, catering to a wide range of job roles and industries.
6. Star Services
Founded in 1989, Star Services is a staffing agency based in Abu Dhabi. It specializes in permanent placements across sectors such as oil & gas, IT, engineering, healthcare, banking, and more.
7. Emagine Solutions FZE
Emagine Solutions FZE is a global recruitment and consulting firm that excels in providing quality recruitment services in diverse sectors including healthcare, FMCG, defense, ICT, media, and more.
8. Emirates Airlines
Emirates Airlines, one of the world's largest and most luxurious airlines, boasts a workforce of over 60,000 employees with diverse skill sets. The Emirates Group is responsible for managing air travel services and ground operations across the globe.
9. Redington Gulf
Redington Gulf is a supply chain management company based in Dubai, distributing products in areas such as mobile accessories, AI, robotics, big data analysis, and 5G connectivity.
10. Al Nahiya Group
Al Nahiya Group, established in Abu Dhabi in 1981, delivers professional recruitment and consulting solutions to companies operating in the onshore and offshore oil and gas industries.
11. Mindfield Resources
Mindfield Resources, established in 2004, specializes in talent acquisition and HR solutions, serving clients with a range of staffing needs, from junior to executive-level positions.
12. KTC International LLC
KTC INTERNATIONAL LLC is a company that offers technical and contracting services throughout the UAE. They have a wide range of employment opportunities, from general labor to engineering roles, for construction, landscaping, and road projects.
13. Al Zahrawi Medical Supplies LLC
Al Zahrawi Medical Supplies LLC provides healthcare equipment to countries within the GCC region. They frequently seek candidates for positions ranging from junior to senior levels.
14. Sawaeed Employment Services
Sawaeed Employment Services, based in Abu Dhabi, offers recruitment services for various positions, including labor, human resources, IT, customer service, legal, and more.
15. NAFFCO
NAFFCO, headquartered in the Jebel Ali free zone, specializes in manufacturing firefighting equipment and serves the Gulf region. The company regularly recruits new employees.
16. Etihad Airways
Etihad Airways, based in the UAE, is the second-largest airline after Emirates. Despite its sizeable workforce, the company often posts job openings in its careers section.
17. AccorHotels
AccorHotels is a global hotel chain with a strong presence in the UAE. Known for valuing its employees, it offers numerous career opportunities.
18. Commercial Bank of Dubai
The Commercial Bank of Dubai is currently looking for candidates with expertise in finance. It welcomes UAE nationals and expatriates to apply for qualified positions.
19. NES Global
Based in Dubai, NES Global is a recruitment service that specializes in hiring technicians and engineers for a diverse range of industries such as oil and gas, electricity, renewable energy, chemicals, and construction.
20. Chalhoub Group
The Chalhoub Group is a privately owned luxury goods retailer and distributor with its headquarters in Dubai. It has a strong presence in the MENA region and operates around 100 retail outlets, making it one of the largest retailers in the region.
Conclusion
The UAE job market is experiencing a positive shift, with a multitude of opportunities arising and a decrease in competition for open positions. This list highlights some of the top companies hiring in Dubai, each offering a diverse range of job prospects.
For those seeking employment, we recommend visiting the respective company websites to explore roles that align with their interests and qualifications. It's worth noting that this list will be regularly updated, reflecting the evolving hiring activities and job listings of these prominent companies. Stay tuned for ongoing opportunities and a thriving job market in Dubai.